Product description
We created this custom rear panel for a customer who wanted to use RJ45 cables – connected from their shield to their external equipment – and also required a 1/4″ SMA bulkhead connector for a wireless radio.  It's ended up being useful for a wide range of applications.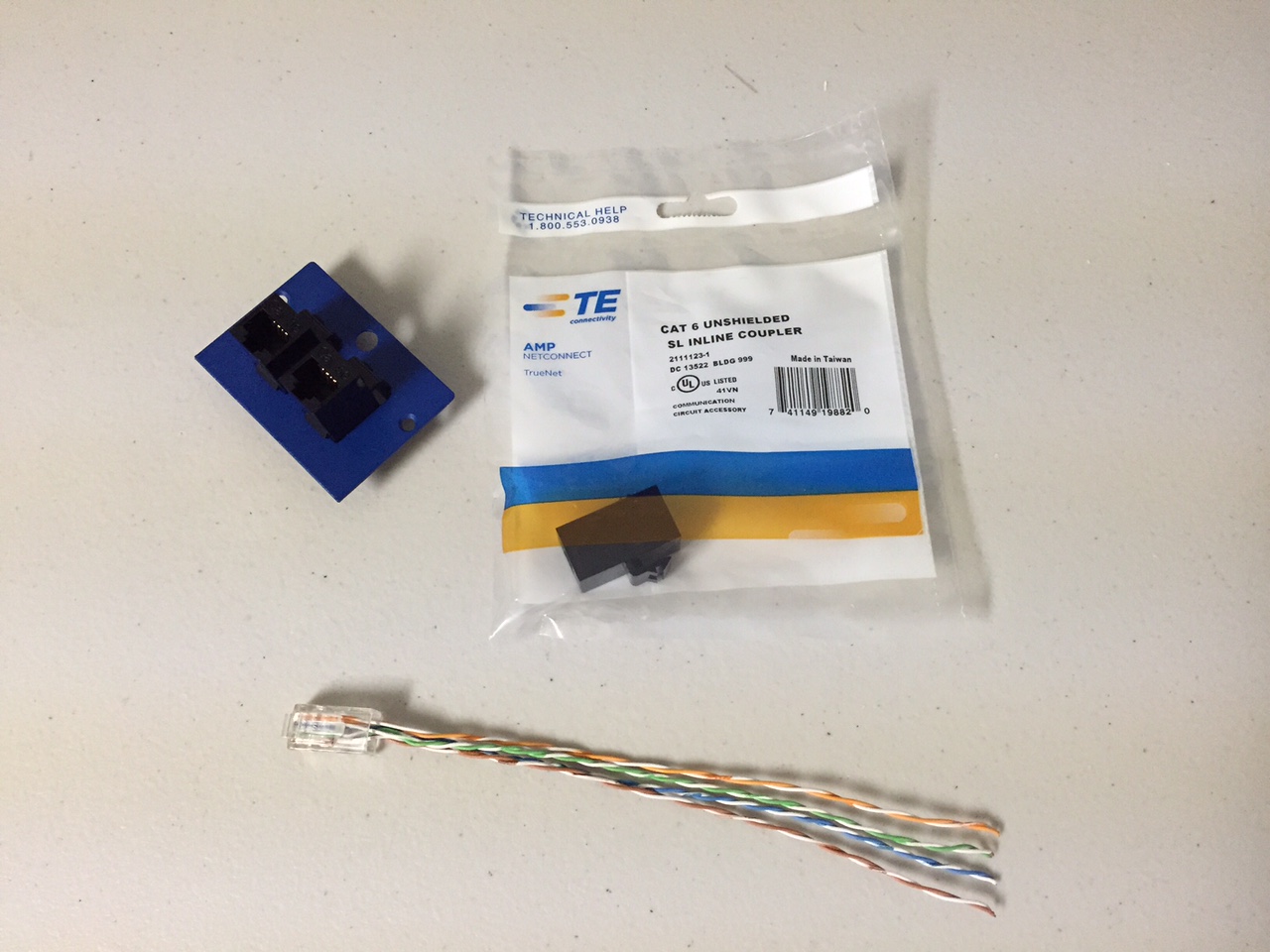 The rectangular openings are designed to accept the Commscope 2111121-1 RJ45 Coupler which can be purchased here.  (These couplers used to be made by TE)  Our customer then created their own custom RJ45 pig-tails that they used to connect to their shield internal to our enclosure, as seen in this photo:
The panel also has a 1/4″ hole designed to hold an SMA antenna bulkhead connector for a wireless radio.  You could use the rectangular openings or the hole for anything your project might need.
Our duinoCase CUSTOM RJ45 SMA Bulkhead Connector Rear Panel can replace the blank rear panel on any of our v2 or v3 Arduino enclosures, and also works with the duinoCase-B+.
The panel is made from common 18 gauge cold rolled A366/1008 mild steel, with a semi-gloss textured Blue coating.
Dimensions of the panel are (approx.) 2.435″ W x 1.725″ H