Introducing the new duinoCase-G enclosure for the Intel Galileo!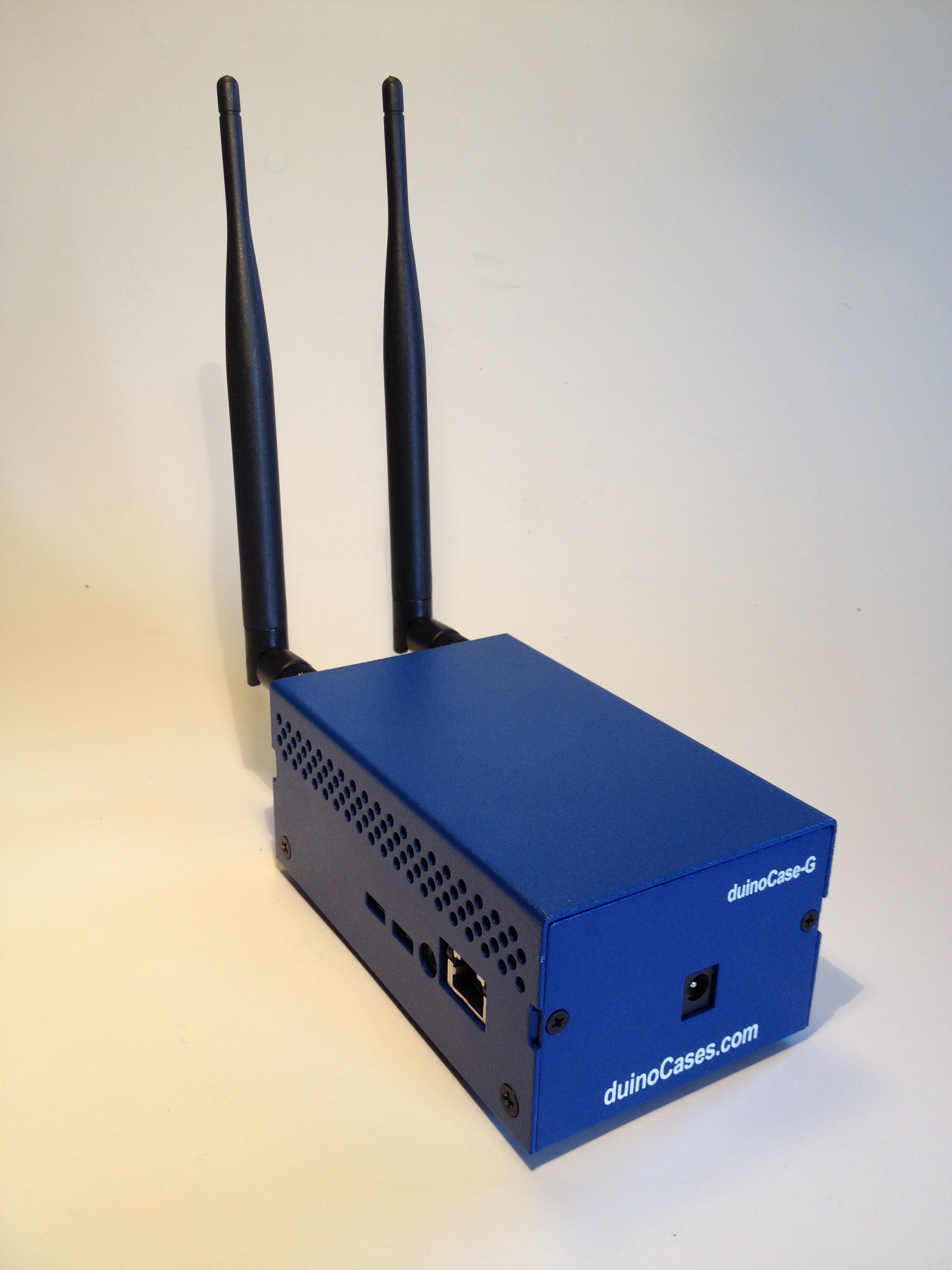 duinoCases.com announces today the availability of the new duinoCase-G.  The duinoCase-G is a fully custom enclosure designed for the Intel Galileo development boards.
From Intel's website:
The Intel® Galileo board is a microcontroller board based on the Intel® Quark SoC X1000 application processor, a 32-bit Intel® Pentium® brand system on a chip (SoC). It is the first board based on Intel® architecture designed to be hardware and software pin-compatible with shields designed for the Arduino Uno* R3.

This platform provides the ease of Intel architecture development through support for the Microsoft Windows*, Mac OS*, and Linux* host operating systems. It also brings the simplicity of the Arduino integrated development environment (IDE) software.

The Intel Galileo board is also software-compatible with the Arduino software development environment, which makes usability and introduction a snap. In addition to Arduino hardware and software compatibility, the Intel Galileo board has several PC industry standard I/O ports and features to expand native usage and capabilities beyond the Arduino shield ecosystem. A full-sized mini-PCI Express* slot, 100 Mb Ethernet port, Micro-SD slot, RS-232 serial port, USB host port, USB client port, and 8 Mbyte NOR Flash* come standard on the board.
The new duinoCase-G is a high quality, commercial ready, powder-coated steel case with a set of custom designed features to provide maximum flexibility in enclosing the Intel Galileo and it's various options and configurations.
The duinoCase-G is designed to hold the Intel Galileo, with or without the miniPCI wireless card and antenna. Both the front and rear panels are removable. The front panel has an opening for the power jack. Side openings accommodate the Ethernet, serial, and USB jacks. The rear panel has holes for the wireless antenna jacks. There is room for a full height shield on top of the Galileo. The base is slotted for wall mounting, and is predrilled for our optional DIN Rail mounting kit.
The enclosure includes stick-on rubber feet, and all enclosure and board mounting screws. The enclosure is made from common 18 gauge cold rolled A366/1008 mild steel, with a PLT-40104 semi-gloss textured premiere blue coating. Dimensions of the enclosure are (approx.) 5.11″ L x 3.11″ W x 1.85″ H
The duinoCase-G is provided as a finished product ready to enclose your project or product, and can also be fully customized in different colors, with different screening, and both end panels can be customized with different openings.
The duinoCase-G is available now on Amazon.com (at an introductory sale price of $29.95) and also from the duinoCases.com website.
Additional Photos
[rev_slider duinocase-g]