New Website! New Enclosures! New Options!
It's been FAR too long, and our website needed a HUGE overhaul … and it's finally completed!  We've moved everything to new technology, improved our store, and provided all new shipping options.  All of this is designed to make buying from us a nicer experience, and also easy for our staff to manage and ship.
We're also rolling out some new enclosures – we've added the first new enclosure to the Netduino family in a while, and a new enclosure for the Arduino Family.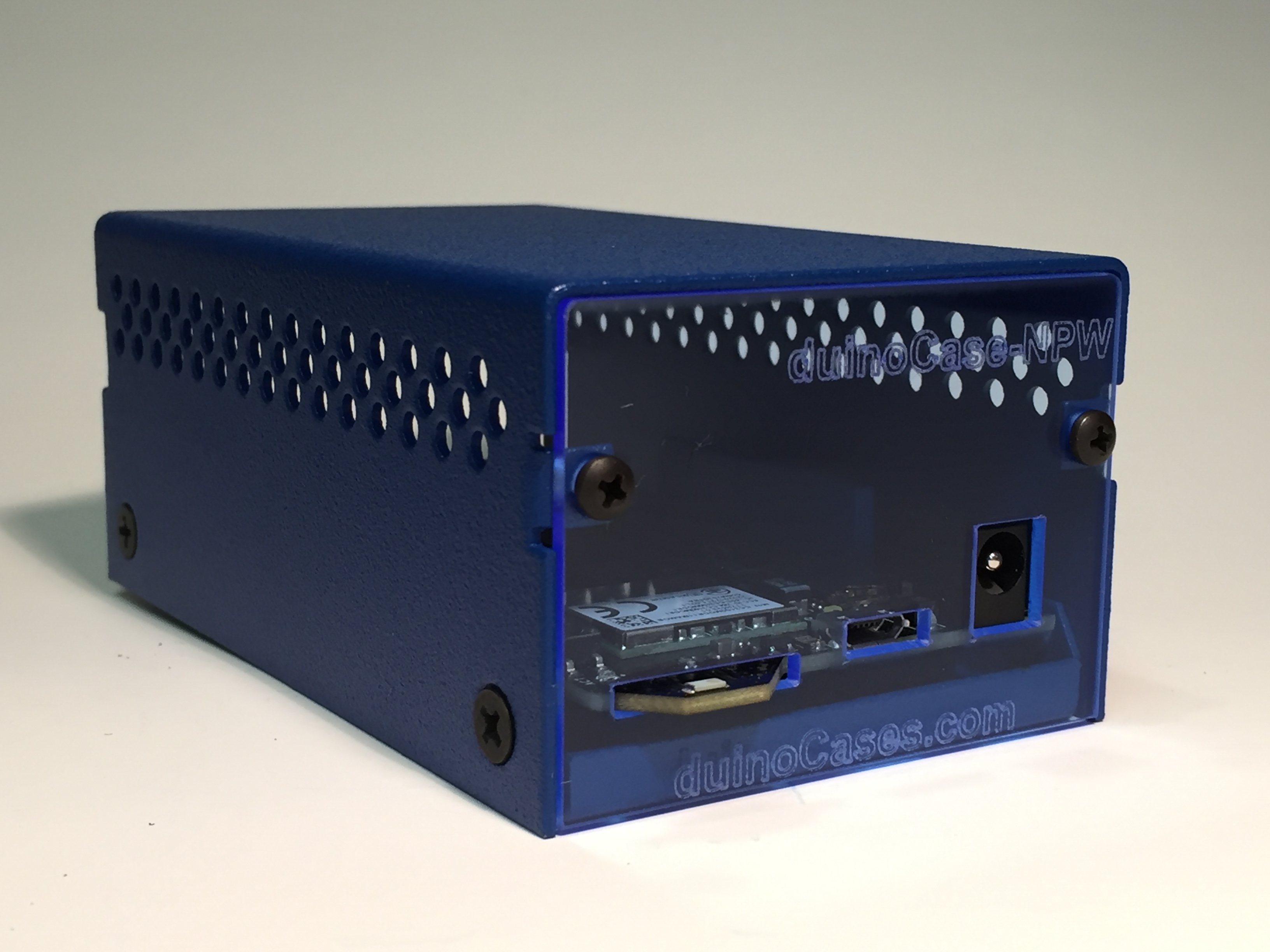 We've been shipping our Netduino 3 Ethernet enclosure for quite some time – the duinoCase-NPE – and now we have added the duinoCase-NPW for the Netduino 3 Wifi board.  Both of these enclosures are based on our Universal v3 enclosure, with custom front panels, and provide a rugged enclosure for these powerful and popular micro-controllers.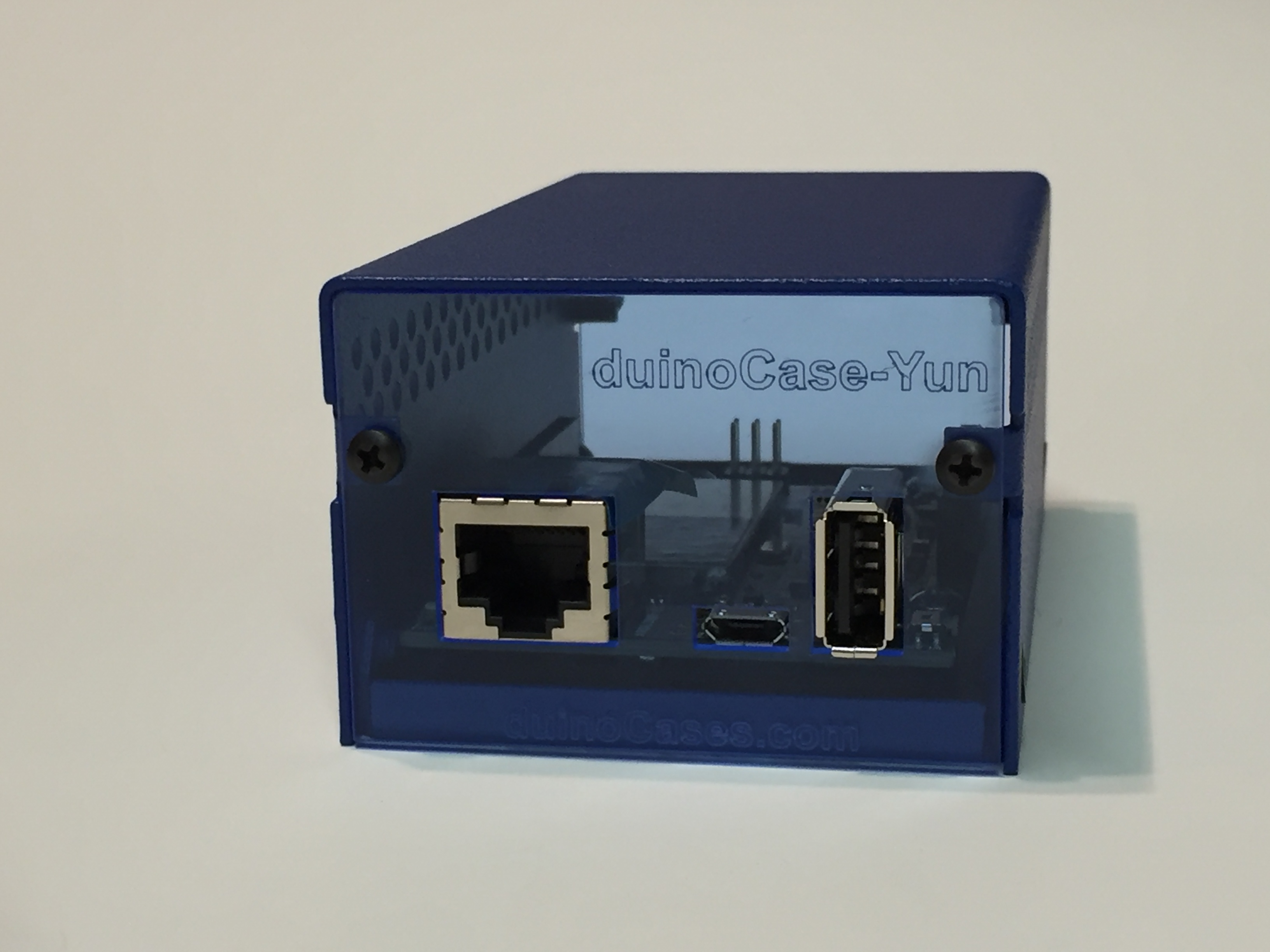 Adding to our Arduino family of enclosures, we've had requests for a custom enclosure for the Arduino Yun for quite some time.  We now have a solution for the Arduino Yun users, and have created the duinoCase-Yun to hold your Arduino Yun, and sporting some custom cut fluorescent blue acrylic front and rear panels!  The rear panel also has the 1/4″ hole for a SMA Antenna bulkhead pig-tail.
Lastly, take a look at our range of new optional duinoCases panels that you can add to your enclosure to provide custom openings or connections for your specific project.  Check out the various metal panels with pre-cut openings, and also our blank acrylic panels that can be used to customize your duinoCase with the exact opening the you need!
We're also providing a custom laser cutting service to allow you to custom design your acrylic panels, and we'll cut them on our laser cutter!  More coming on that in the next few weeks!
As always … use our Contact form to give us feedback and let us know what we ought to create next!